We translate or interview with russian bantamweight porospect Petr Yan for English-speaking MMA-fans. Enjoy!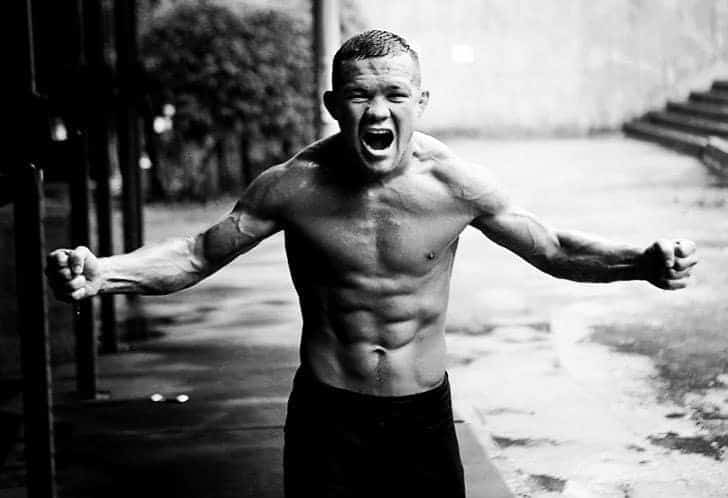 — At the press-conference you said that you saw a rematch between Dillashaw and Grabrandt. Do you think that you are ready to compete against the champion right away?
— Yeah, I saw their fight and have to admit: I used to overestimate them. Do not get me wrong, I respect these guys, but after analyzing the technique, footwork etc — I see no reason why I can't compete at the championship level.
However, I still lack professional experience. In this respect, I would say I need another 3 fights. Not only to get the valuable experience, but also to make a name for myself. To bite off more than you can chew is never a good idea… but if I was offered to fight a champion right now, I would never turn it down and would come out fighting for the win.
– Before your first fight in the Octagon you mentioned that it would take about 2,5 years to get to the championship fight. Now it seems that you can get there much sooner. Any thoughts?
– Well, I will be absolutely satisfied with such a scenario. Unfortunately, I spent almost a year without hard training because of the knee injury. Now I hope to push myself in training as hard as I can and make some progress in my career. If I get to the top of the rankings, there will be the toughest challenges in my career. And I have to be ready for all of them.
– Before your bout against Teruto Ishihara 4-5 fighters refused to face you in the cage…
– Actually, they did not avoid me personally. They just did not accept the fights they were offered. Maybe I was not an interesting option for them. Reasons can be different. For instance, I was offered a fight in Chicago (UFC 225 – cageside.ru) against a top-level fighter. But I did not have a US visa that time. I still do not have one, but we are working on this and I think everything is going to be alright.
– Are you interested in a fight against Thomas Almeida?
– I would be very interested in this bout. He is a young and explosive striker, and is 1-2 positions higher in the rankings than Douglas Silva. However, he can't take a punch. As well as other top bantamweights. Generally, I think that my Russian boxing background is much more dangerous and allows me to defeat anyone in the division.
– Now you are training at Alexander Shlemenko's 'Storm' school. Traditionally it is Thailand where you prepare for fights. Not this time?
– No, this time I am not going to Thailand for my camp. I train at 'Storm' 2-3 times a week. All the rest is my individual programme. I will stay in Omsk preparing for my next fight.
– I know you trained with Shlemenko even before he founded the 'Storm', in an old-fashioned gym. How do you find the changes?
– I trained with him only once, at the very beginning of my career. And I have changed a lot since then. When I first came to the gym, I could literally do nothing. Anyone could outwrestle me. I was nobody in MMA and nobody cared about me. Today I am a professional fighter, who can compete against everyone in any gym. It has got much more interesting. My teammates are interested in working with me, I can show my skills, share my experience with them. Actually, the general level in different gyms is getting higher. And now we have enough quality training partners to work with in my hometown Omsk.
– In one of your interviews you admitted that you like hard, back and forth, full-contact sparrings. Are there any guys who share such an approach in the 'Storm' school?
– There are several ones, who are interesting to compete against. But that is not enough. In future I will definitely visit different gyms and take something new from each. This time I train in Omsk because I do not have much time. Moreover, the problem of acclimatisation will not bother me if I travel from Omsk to Moscow.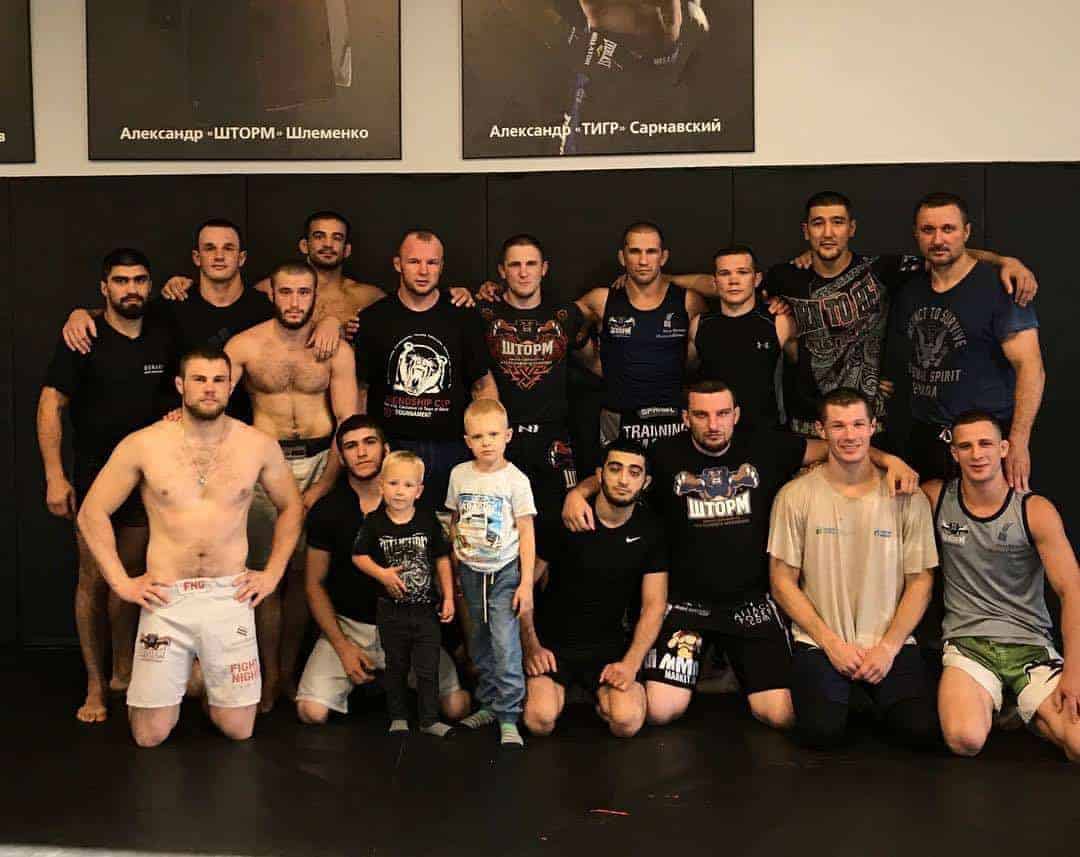 – It is your rivalry with Magomed Magomedov that was the cornerstone of your success, your popularity as a fighter. And not only fights themselves, but also tensions between you, interviews etc. Are you going to use trashtalk for promoting your fights in the UFC?
– Of course, I am ready for this. Ready for that so-called PR-machine, for trashtalk. It is necessary for success, and I understand that. Although I never plan anything of this kind, I will never keep mouth shut and always shoot back. Sometimes even more than needed.
– There is another important part of promoting fights — your image. In Singapore you were wearing a Russian traditional hat with earflaps during the weigh-ins. Are you going to wear it again in future? Maybe in Moscow?
– Definitely. In Singapore UFC did not let me come out to the cage wearing that hat. So next time we will give a bit more notice and will get a permission in advance. I want to introduce a Siberian style into my image. Some people do not understand that, but look at Khabib Nurmagomedov. He has been using his 'papaha' since his first fight in the UFC. Of course, your image is not all about hats, but also good performances. And I have to learn English and read more.
– When you competed in the ACB, you mentioned cutting down to flyweight as an option for your career. Now in the UFC, do you still consider this as a possible scenario?
– I do not even think about it for now. In the ACB I really had an offer to fight for the title in 125lbs and I accepted it. Velimurad Alkhasov was the flyweight champion then, but he refused. So that flyweight story was short and now I have no thoughts of changing my weight class. In contrast, I would think about bulking up a little bit, as my current weight is just about 68 kilos.
– That should be a problem, taking into account, for example, Douglas Andrade's size and the fact he fought in 145lbs for most of his career.
– No, that is not a problem. I have keys for everybody. These guys are more dangerous in the first round. And I have a strategy, a plan for every fighter, for every fight. Furthermore, my opponents always play my game, get caught in my net, so I usually have a mental advantage during my fights. First Matheus Mattos said he would outstrike me, then Ishihara said the same. I thought he would be dangerous because of his southpaw stance and unorthodox style. But I got my hands on him easily.