Scottish light heavyweight Paul Craig is a fairly popular fighter in his native country. However, he is still yet to prove himself on the international stage. His UFC debut could not be more successful as he submitted the oppinent in the second round. Craig is about to make his second appearance in the Octagon tonight on UFC 209, but he still agreed to answer several questions from cageside.ru staff.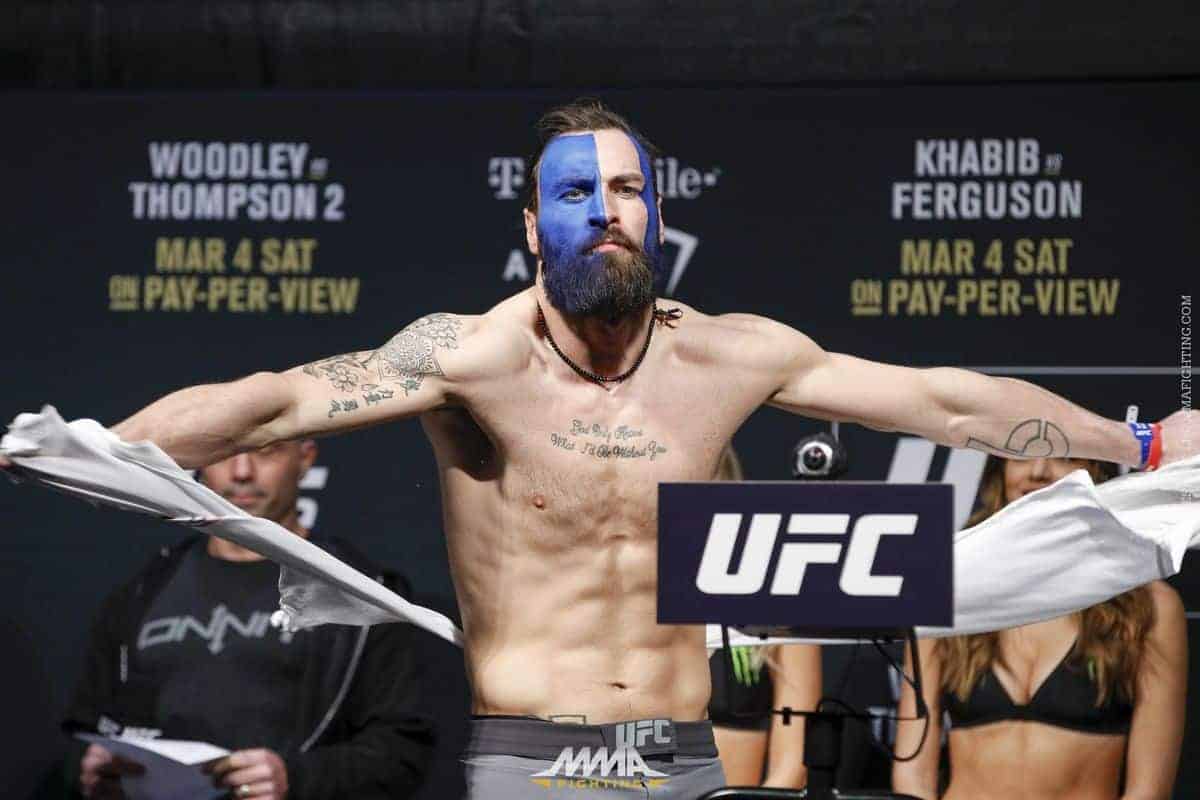 — Recently you have mentioned that you once started MMA "as just a bit of fun". Now, three and a half years after your professional debut, you are fighting on UFC 209, a very packed card of the biggest MMA promotion on the planet. Can you now say that MMA is your life-work?
— When I started this adventure a few years ago was just a passion. A passion moved on to be a hobby. Hobby then turned to be this job so I am really grateful to have an opportunity to wake up every morning and be a UFC pro fighter.
— Your opponent Tyson Pedro is not the most famous guy. Do you know anything about him? Have you prepared something special for him? Or are you just going to rely on your strengths as usual?
— Again I am going to work towards what I have got. I don't believe that Tyson Pedro will have skills I have got and I will be able to drag him into this deep water and sink or swim for him. And I believe he is going to sink.
— You are undefeated. Is there any pressure in this regard? Does that "zero" motivate you?
— It doesn't matter if you have that loss in your record or if you have got a perfect record. What matters is that you put on a performance you can do. And UFC fans and MMA fans will love you for that. Look at Conor McGregor, who has got a few losses in his record. People don't care about it, people care about his wins.
— Your training camp is not very famous in the MMA world, but you said that this has worked for you on the past and you don't need to go abroad. Haven't you really thought about going to any world-famous gym to get new experience and train with world champions? If you had to choose a new training camp, which one would it be?
— I train with the world-level boxers, world-level kickboxers, world-level grapplers and wrestlers. So there is no need for me to go across the world to a gym which has got a name, just gonna be another guy in that gym. In the Scottish Hit Squad, which I believe I can make famous and that will be one of these top gyms, those guys around the world will come and will want to train underneath Brian Gallacher.
— About your gym and training partners. Mark Godbeer who is a friend of yours, will also be on the UFC 209 card. As I know, you usually train together, so who is a usual winner of your sparring sessions? Mark is a heavyweight, does that matter when you train? Is that of some help in your fights against light-heavyweights?
— Myself and Mark, we are both BAMMA champions, him heavyweight, me light heavyweight. We work together as a great team and it's not as who is beating who. You can come in there any other day and somebody is getting an upper hand. The way we look at this, it's not always good to be the hammer, hammering everybody. Sometimes you need to be ready to learn. And that's what it's like with myself and Mark. Back and forward, he will get an upper hand, the next day I will have an upper hand. Our sparring sessions, when we spar… we should charge to see us sparring, it's an epic sparring. The last one we did was walls to the walls sparring.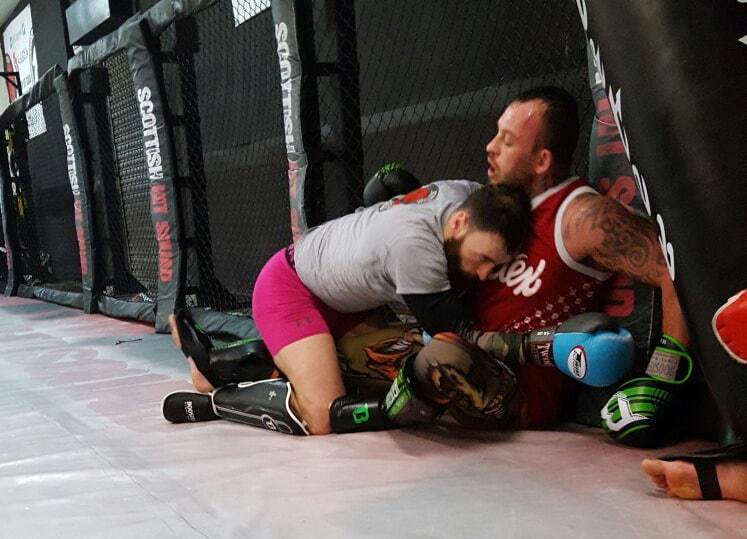 — Your nickname is Bearjew, and it is very interesting. I know you do not want to disclose the origin of the nickname. Well, secret is a secret, I respect that. But here in Russia we do not know how to translate it into our native language. Could you at least explain if there is any reference to 'Inglourious Bastards'' Donny Donowitz?
— Name Bearjew comes from the gym. All the guys get their name from the gym. Like Chris Bungard "The Bad Guy". Name the Bearjew comes from thing we do in the gym. There is a small part of that, what comes to do with 'Inglorious Bastards'. You know, great film, it's about a guy bashing in the head of Nazis. You know, not a bad guy to be compared to.
— Khabib Nurmagomedov, the most popular and successful Russian fighter, will not take part in that card. What do you think about it? Do you know anything about him? Could you make a prediction for his (now potential) bout against Tony Ferguson?
— Khabib isn't just massive in Russia. He is massive all over the world and the MMA world. His fan base is huge. I'm absolutely disappointed with what happened. I like Khabib, we are both from highlands and we are both beardy bastards. Im sure Khabib would hammer Ferguson. Hope he will recover quickly.
— In conclusion, I would like to ask you about your hero – Arnold Schwarzenegger (as it is written on the official UFC site). Could you explain that choice? Why him?
— Arnold Schwarzenegger has been a hero for mine as a young boy. You know, I've seen his bike, muscly guy on the TV, when I was a young boy. And ever since that time I always looked up to him. As he progressed through his life, he went through his different paths. Through being the biggest paid action hero in America, for then moving to be the biggest politician. Working with the Clinton foundation, the Bush foundation, to try and help and get Americans interested in physical education. So I love the fact that he was a governor and that badass guy and do the fine ass impression on him, "Get down, get to the chopper!" (laughs)