Frank Mir is one of the greatest heavyweights of all time. Last week he came to Moscow to comment for ACB 48 and drew a lot of attention of Russian fans. Cageside.ru had a chance to talk to the former UFC champion and learn about his impressions, contract disputes with the UFC and plans for the reminder of his decorated career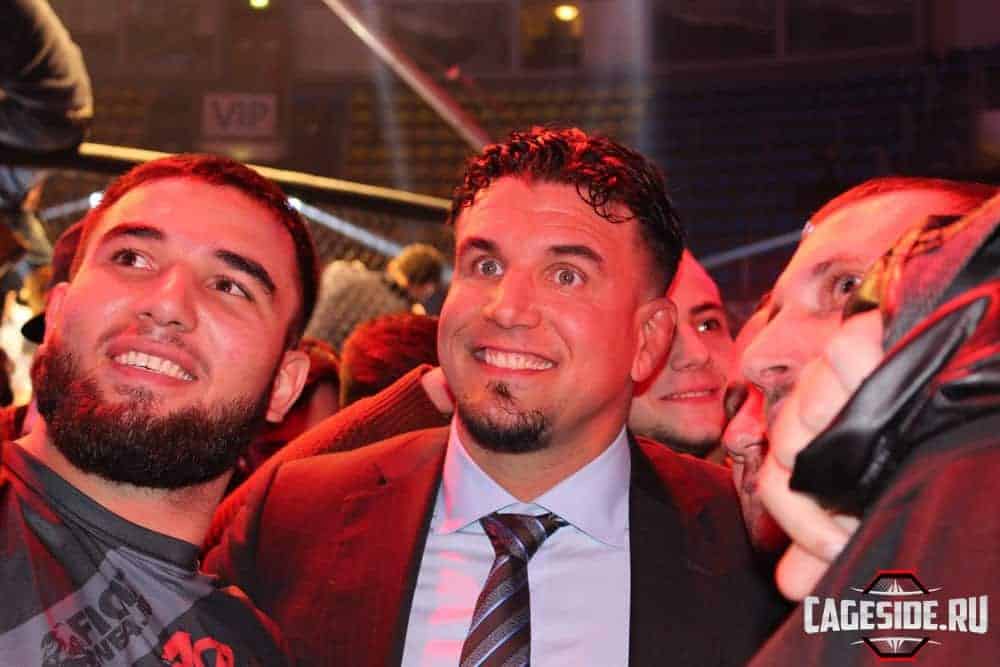 — Frank, thank you very much for your time, it is an honor to see you here in Russia. Have you already felt all the love from the local fans?
— Very much. Russian fans are great lovers of the sport of MMA. You have such an enriched history of combat arts. Just look how many Olympic medals Russia has won! If you look at sambo, judo, boxing, wrestling – you guys have so many great fighters in combat sports throughout the years. So, honestly, MMA is an easy fit. And right now there's such a love out here, it is a great pleasure to be a part of this culture. I wish I could actually speak some Russian.
 — Is it the first time you have ever been to Russia?
— No. I think it is my fourth time. Maybe the third… I have been to Moscow two or three times, and I even was invited to Grozny, went to Chechnya with Chris Weidman and Fabricio Werdum. We were invited by Mairbek (Khasiev, president and founder of ACB – cageside.ru) before in the past and then we got to meet Ramzan Kadyrov, we got to hang out and eat in the palace. It was a great pleasure. Everybody is so warm and inviting. The demeanor, Russian men are very hospitable, and everybody is very friendly — very warm culture. The women sometimes are a little more stoic, which is funny because the guys will all smile at you, laugh, make jokes, shake hands…
— Let's move from fans to your career. Just to clarify: are you still under contract with the UFC?
— I am. But I am trying to get out of it. They are not going to utilize me as a fighter and I am not getting any younger. And even if they do not let me go after my suspension, I'm up and I am able to fight again. I really would like to step outside. UFC is not going to be able to get into Russia. Here you already have phenomenal leagues. Obviously, UFC is a very big thing in the US, Canada, Brazil. But I like coming over here, I like the culture, the people. Fighting here and in Japan are two dreams of mine to be able to accomplish. And also fighting in different types of fights, as right now UFC only allows me to fight MMA. I am gonna have to retire, eventually time's gonna catch up to all of us and I am no difference. I have never got to do kickboxing matches. I have only fought an amateur boxing match. I want to do a professional boxing match. You know, I always wanted to test myself and find out different things. And UFC wants to protect me like any other fighter under the contract. Conor McGregor would have one hell of a boxing match with Mayweather and they are not going to allow that. So they will never gonna let me so… They have already made a lot of money, they are very famous, very important and I am very grateful for what they helped me accomplish. But right now I am being limited in what I am gonna be able to do before I enter into full coaching. I want more experience in different aspects of the sport. My goal is to do at least five K-1 rule kickboxing matches, five professional boxing matches before I retire.
— Maybe combat sambo?
— And even the combat sambo, I like watching it and I would be interested in entering the tournament. However, the UFC limits it because they do not want me to go out and take adventures. I think that they are afraid of their guys going up and maybe losing, but we are warriors, we are fighters, we are gonna lose, we are gonna win. But if you do not go out there and push yourself, it makes us weak and I think now that's almost the culture we've created where you see some of the other organisations starting to catch up and if not exceed us in skills and ability because their fighters fight other places and are very active and our fighters are not, so once you get to a certain level, all of a sudden, you fight once a year and how could can you possibly get if you're only fighting once a year?
— You cannot fight in the US and internationally because of the 2-year ban and contract with the UFC correspondingly. If you are released, will you be able to fight somewhere else?
— The next day. And I want to fight here. I've already talked to my manager Malki Kawa. Either in a Moscow or Saint-Petersburg fight or even possibly fight in Grozny. I would love to be able to come over and fight. It is a test because fighters here take fighting first, very seriously. Now, you see in the US, in the UFC some of the fighters realize UFC wants to promote them and increase their marketability. They talk, they argue, they are active in the media, I'm already marketable and I don't want to do that. I don't want to have to act like this cocky a**hole guy to sell tickets. I don't think a lot of the other guys want to go that way either. I will never be that and I can't be that. I just want to fight. And if on the side you want to get to know who I am, then you can interview me and I am fine with it. I do not know why I have to sell fights. You have seen tonight Aziz and Ali (Abdul-Aziz Abdulvakhabov vs Ali Bagov, title fight main eventing ACB 48 – cageside.ru). They're hugging, they are very good friends, right? And then the you say 'Go!' and they are warriors trying to beat each other down. That was one of the best one-round fights I have even seen in my life! Fight is over – they're good friends again. Russians understand that. Americans think we have to hate each other, "Oh you have to hate a guy to fight him". But I do not. We are sportsmen, and we are going to fight hard. If you put my dad on the other side of me and say 'Go!' – it is a fight, and we are going to try to break each other down. And at the end of it I say 'Hey Dad, I love you! Let's go and get a cigar and beer'. It's over with! We do not have to make fake animosity. That's another reason why I would like to come over and fight. I know it's going to be easy fights. From what I see, some of the fighters here are extremely dangerous. They just do not do this (trash-talk – cageside.ru). So it is more about fighting and less about talking.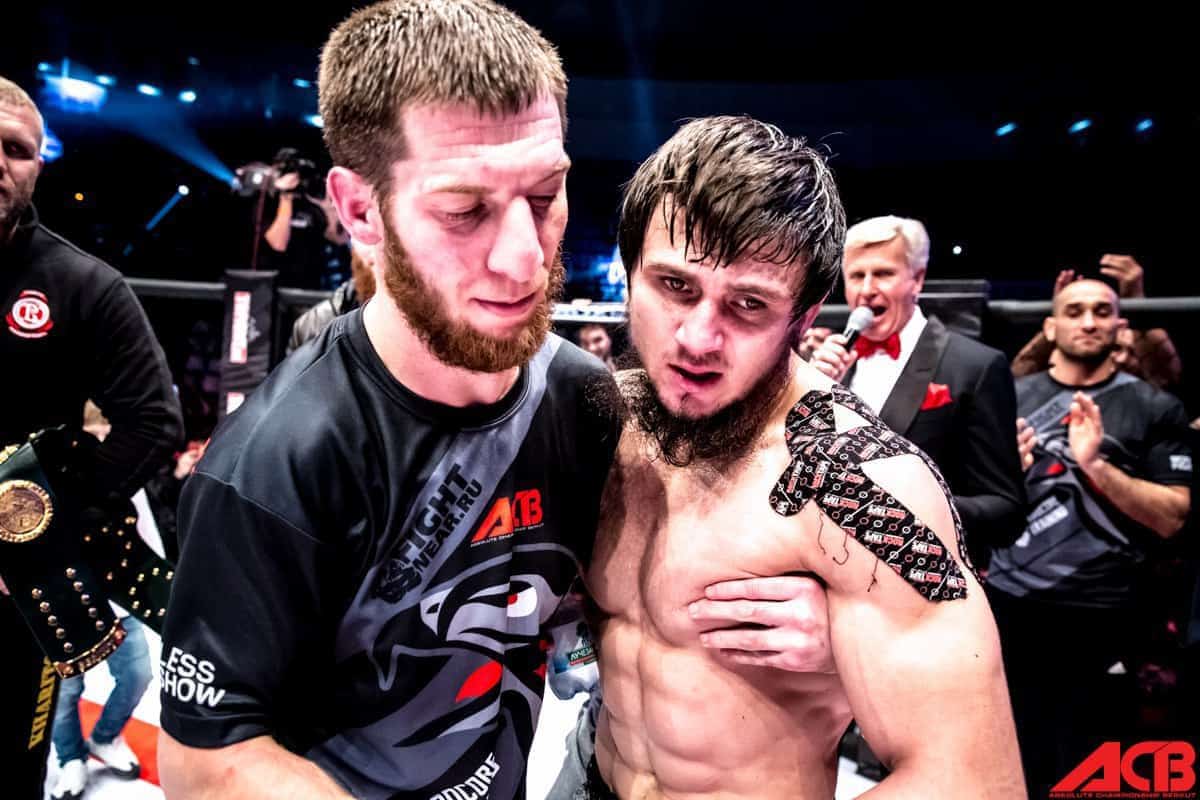 — You have had a lot of accomplishments and records throughout your career. Which of them would you point out as the most memorable personally for you?
— Overall, I am most proud of myself is my ability to come back. I have had some very good ups in my career and have had some very low points. Ups and downs and rollercoasters. And I think in life, like other people sometimes experience, things can be going great and then we crash. Life throws us curveballs. The one thing I have always been proud of is … I might not have always been the smartest, fastest, best, most fearless fighter, but I have always accomplished trying to push myself to keep on coming back. And i've always thought that and that's the thing I want my children to always understand. No matter what, you can fail, the next day get up, read, research, talk, figure out how you failed, why you failed, try to beat it, overcome it, start over and attack again. Just because you failed on Monday does not mean you have got to quit. There is Tuesday, there is Wednesday and then there is Thursday. And that is something you have been seeing in my career: I broke my leg, was told I would never fight again and became the champion. I lost fights after that, came back, reinvented myself and added boxing. I started coming back after a lay off after losing fights, I took time off, regrouped, came back and started knocking people out. Everybody but Mark Hunt, who caught me. But two fights back I had first round knockouts, so I showed that I improved my boxing. Even in my late 30s I am always looking for ways to make myself a better martial artist.
— We can call you a UFC insider. What problems of the organisation can you point out? Recently you have said that "USADA's testing has gone overboard".
— Exactly. They just want to justify what they are doing. And I agree that drug-testing is important as far as the safety of the fighter. But now Tim Means, Yoel Romero, Jon Jones are coming up with weird metabolisers and then we find out months later they don't know was a false positive. So it seems like "wait a minute, that guy lost money, you took him off the card". Jon Jones will never get the UFC 200 back. And now they're finding out that it's some other supplement that he took that caused this. I think we need to find out who really used cheating and stop that. I don't want to incriminate 10 innocent guys just to catch a guilty guy. It is a kind of a difference of an American justice system. We are supposed to be afraid and let nine guilty men go and fear of imprisoning the one innocent man. So that's why we have a court of appeals and so many different higher justice systems we can go through. We want to make sure that those who are guilty they truly are guilty. And now there really is no known fact in that.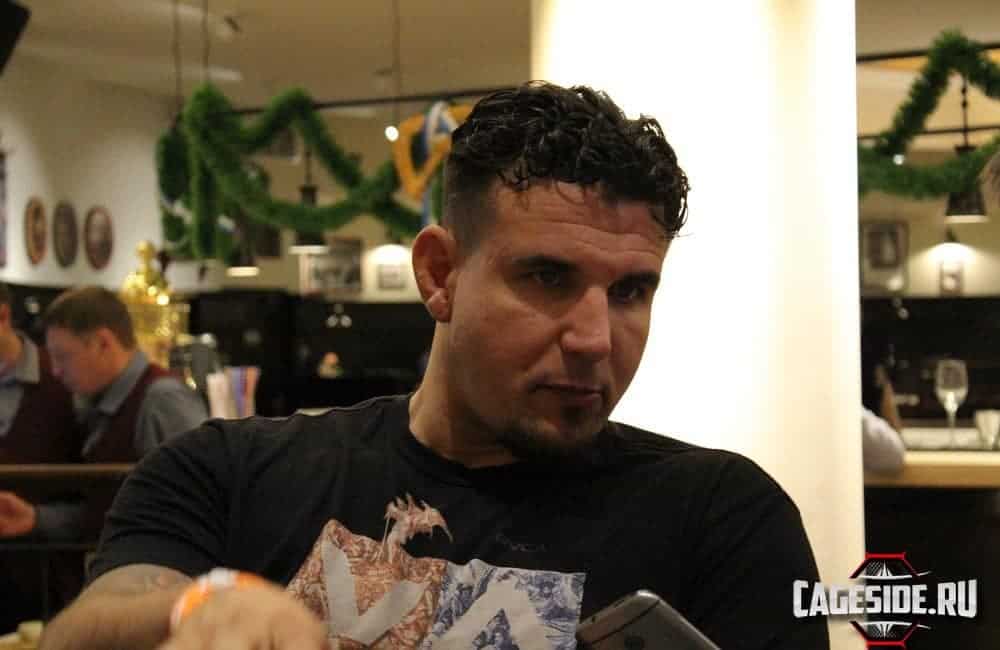 — And what about the problems in the UFC itself?
— As far as the UFC, I do not know. Until the sell I would've said none. I thought that it was a well-oiled machine, everybody was close, it was like a family. You go to the office and knew who everybody is. Now they are firing people who've worked in the organization for years. Garry Cook, Brad Smuckler, Shanda Maloney – these are people I am friends with and could call up and be like "Oh hey, do you have this or that?" or I'd show up and we'd eat dinner. A have a couple of other friends who I keep texting to 'Hey, are you OK?' and they were like 'Oh, you know, I made it through'. People who really dedicated their lives to pushing the brand now all of a sudden have no place to stay. And that scares me and that's the part that kind of bugs me, I feel there was a family, almost a small family business. And now it is changing so I do not know and we will see where it goes. I am a little nervous about where it is going. And that is the case, it is one more reason for me to go and find another places. Like I said fighting here internationally overseas is something very much a goal of mine. If the UFC had a strong presence in Russia then I would be happier. But they don't. It is what it is and I want to fight in Russia.
— Frank, thank you very much for your time! I wish you all the luck of the world and hope to see you again here in Russia!