Attila Korkmaz is one of the most intersing prospects in Europe and he made his international debut last month. His fight on ACB 66 tournament was very cool and cageside.ru diceded to ask German featherweight few questions.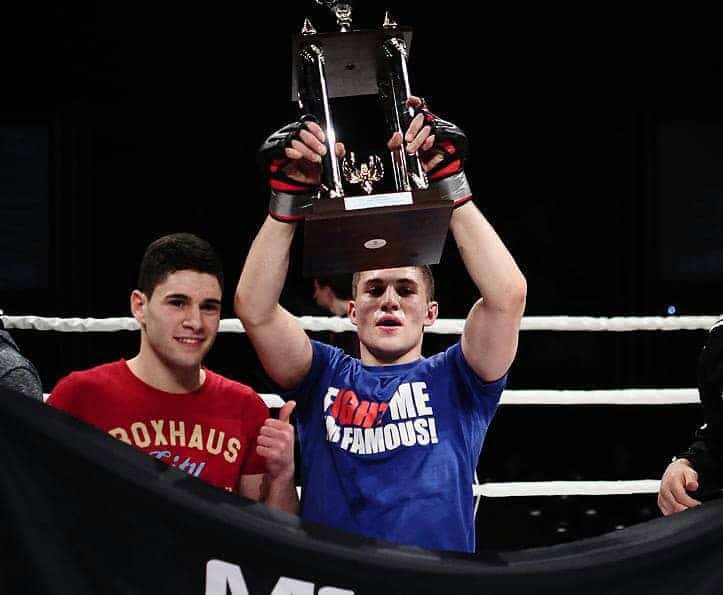 A month ago you fought abroad for the first time in your career and took a win against the local fighter in Grozny. What are your impressions?
We had a great time in Grozny, it was like a weekend trip with amazing food and lots of hospitality. We felt very welcomed there. And the fight, I enjoyed every second of it. Some people get nervous when fighting people in their hometown, but I like to push my comfort zone and take up new challenges.
That fight was a 15-minute stand-up battle and you did not have a chance to show your ground skills. Do you have any achievements in wrestling or jiu-jitsu?
Honestly the whole fight I was thinking whether or not to take my opponent down. I have got a strong grappling background with Frank Burczynski as my main coach, who is one of the best Brazilian Jiu Jitsu and Luta Livre coaches in Europe. I found many openings, but I wanted to keep the fight exciting and showcase my striking ability. Even though I am a Brown Belt in Brazilian Jiu Jitsu I am not limited by any form of combat. I prefer to adapt to my opponent and exploit their weaknesses.
Jon Jones-style frontkicks to the knees were crucial in your last fight. Did you prepare this especially for that fight? Or is it just your signature move? Many believe these kicks should be banned…
My style of fighting continuously changes, there are no fixed movesets. I do not prepare for a specific opponent. The whole focus is on adding tools which I can use to quickly adapt to different situations. The front kicks to the leg were a result of collecting data of my opponent's movement patterns during our battle.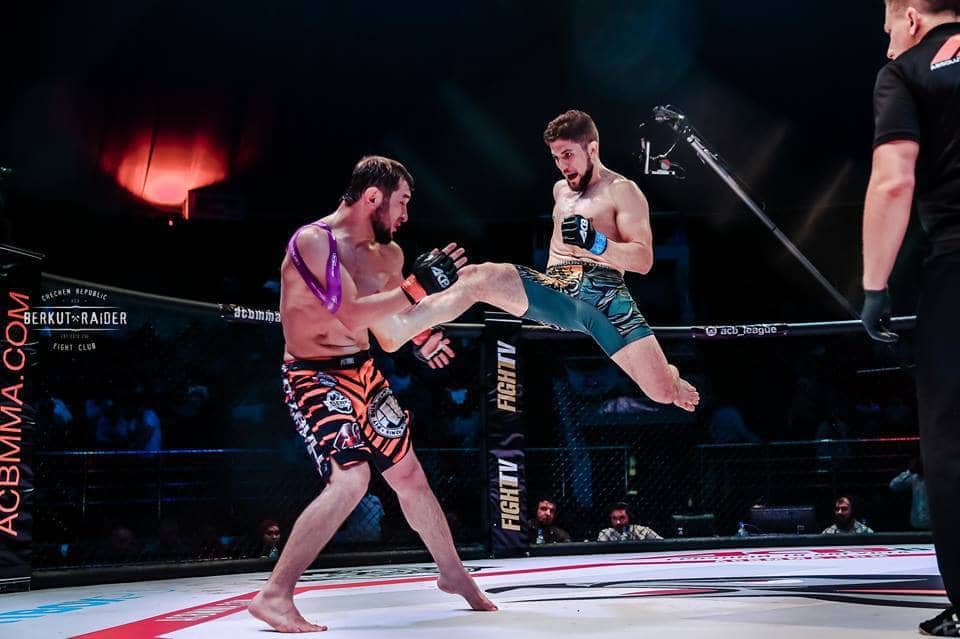 I found some information about your possible fight in Russia back in 2015, with Mikhail Malyutin being your potential opponent. What went wrong that time?
I got an offer to fight him, accepted and shortly after that he canceled the bout. Somehow after a couple weeks he decided to take the fight, but one week before the scheduled bout he canceled again. It turned out to be something that I would have to get used to.
Yes, there was a bunch of failed fights, and that one was just one of them. Before ACB 66 you had not fought for more than 2 years. Why? Did you have any thoughts about retirement then? What was your motivation?
For a whole year I was accepting fights, even in higher weightclasses, yet these fights always got canceled because of different reasons. Some opponents got injured. One even admitted to replace me with a less experienced fighter to pad his record. After a while I got a serious knee injury, which kept me out of competition for another year. Moments like these decide if you are serious about achieving greatness. «Should I give up or retire?» is what you may expect to hear from me in that situation. But that would have been too easy. I always say that winning is great. Being a champion is fun. But what truly defines you as a fighter, a real martial artist, is how you deal with obstacles. Are you able to stay calm and focus on what is within your area of control? Or do you crumble in moments of defeat, sickness or injury? My desire to become the best is way greater than the comfort of quitting.
A couple of weeks after you challenged Niclas Backstrom through your Instagram and asked Mairbek Khasiev to organize the fight at ACB 74 in Sweden. Any response from them?
I haven't got any response yet, time will tell. I am a patient man.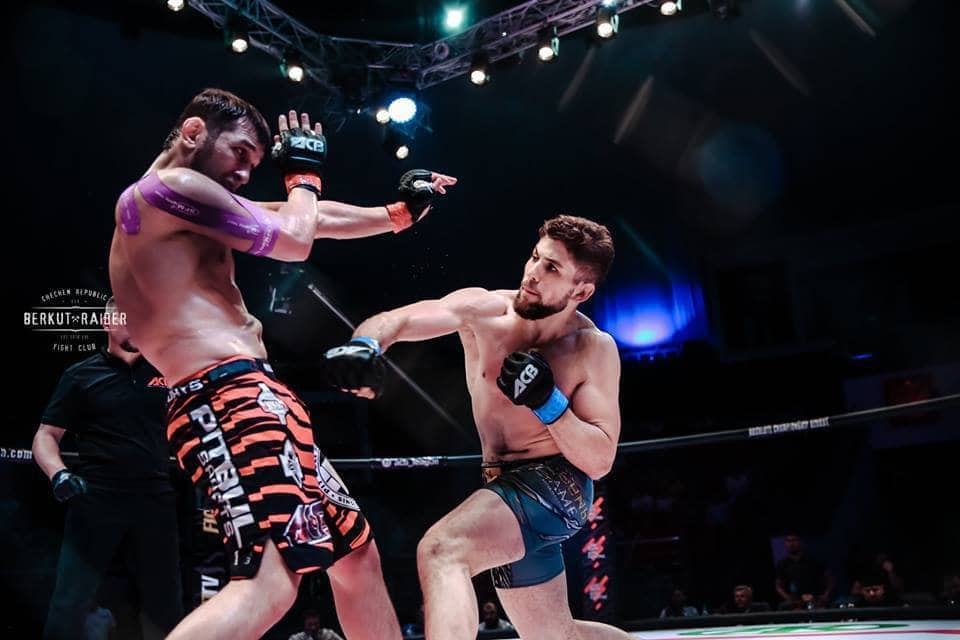 You have fought in both lightweight and featherweight, as well as Backstrom. What weight would be preferable for your potential fight against him.
My reach allows me to fight in higher weightclasses. I am used to fight bigger opponents, so jumping weightclasses was never a big problem. But I see myself as a featherweight fighter.
Your opponent lost his ACB debut and a win against him will possibly not help to move up in the rankings. Does this matter in some way?
Many fighters nowadays are concious about their record and who they gonna fight. In my eyes Niklas is a respectable opponent. The fight against Niklas would make sense, since we were already scheduled to fight 2 years ago and ACB is organizing an event in Stockholm, Sweden. It really doesn't matter if he lost his debut. I ll fight the guy he lost to aswell. They can do a tagteam match against me, no problem. If Niklas accepts the fight, I will gladly visit his homecountry and steal his fans.
And the last question. Do you have a fighting nickname? What is your attitude to nicknames?
My last name means «fearless» and with «Attila» I already carry the name of a warrior. Call me champion, call me number one, call me the greatest, because sooner or later all the hours I put into this will manifest themselves in the highest level of success.