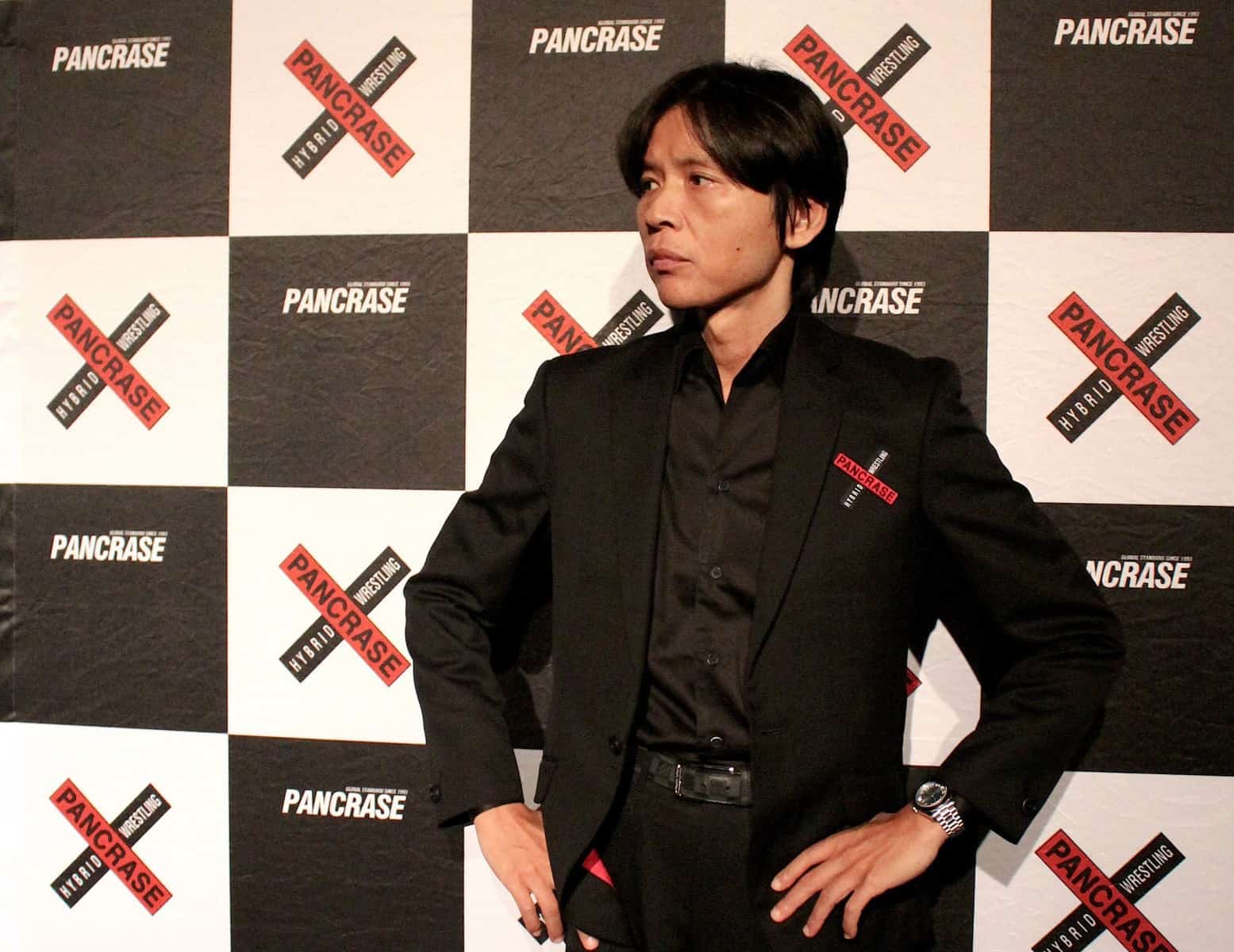 Mister Sakai at first we want to introduce you to Russian fans. Can you briefly tell us when and how you started your way in Mixed Martial Arts? Is it strictly business for you or you can say that you're a fan of this sport as well?
I took over Pancrase in 2012, then started to rebuild Japanese MMA. As you know MMA was originally born in Japan so this is my mission. I'm a big fan of MMA for sure, and doing business as well.
Pancrase undoubtedly had a great past but in the present days we hardly can consider it like one of the top MMA organizations in the world. What plans do you have in matter of development? Which market is top priority for your company? Japanese? Asian? Or Worldwide?
As you said, Pancrase is not one of top MMA organizations. But we're trying hard to promote and develop Pancrase for the world. Pancrase has been holding events 275 times and invited over 300 fighters from global that include over 100 UFC veterans. Unified rule of MMA became standard in the worldwide but Japanese original unique rules were used in Japan until 2 years ago. This is the reason why MMA in Japan couldn't develop that was very small local world.
So Pancrase started to use unified rule and cage ring 2 years ago for adopting global standard of MMA. We will keep on using unified rule and cage ring for future and make it as Japanese MMA standard as well. We are looking for best timing to hold events in U.S. in near future. Our very first event in Hawaii went well. And looking for other territories as well. Russia? For sure.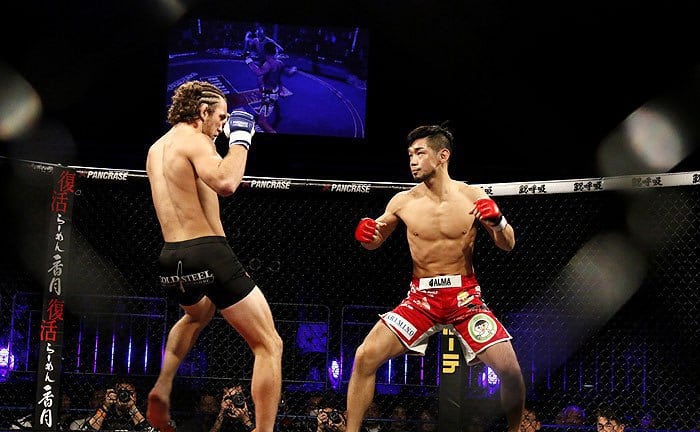 Could you please tell us a little bit about matchmaking in Pancrase? What is more important for you – competitive fights or a performance and beautiful show?
Competitive fight is important for Pancrase. We have rankings in each weight class that has fighters from Japan and global who are looking for King of Pancrase championship. It's not easy way to get Pancrase title. Many Pancrase champions became UFC fighters.
Tell us a little about the upcoming Pancrase 275, January 31.
American fighter Andy Main had to defend his featherweight title, but unfortunately injured. Former Featherweight UFC veteran Hatsu Hioki from Japan and Rodolfo Rubio from Mexico will make his debut in Pancrase. Our Featherweight division's quality and level are world class high next to UFC. You can find it to watch live.
And three new Russian fighters Bislan Etleshev, Bayzet Khatkhokhu, and Sergey Martynov are coming to Pancrase. Hope they can show great ability and possibility.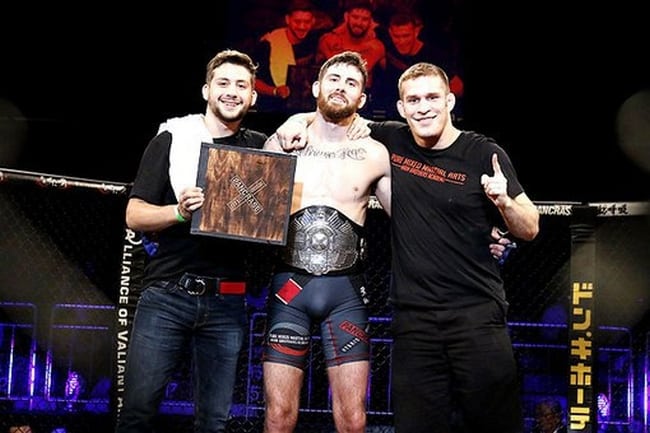 Let's talk a little bit about your deal with Russian promoters team «North Lion Team». Please share your thoughts about it. Are you planning to sign Russian fighters frequently?
Hope all three Russian fighters of North Lion Team get in Pancrase rankings. Martial arts in Russia has long history and fighters are very strong and well trained, so they will start to make their new history in Pancrase. We need more Russian fighters.
Do you have scout department in your company? If you do how exactly does it work?
Yes we have scout department. We have global connection with each territories and many fighters are on the list.
What you think about Rizin FF? Can they be like Pride FC in past? What your plans regarding these organization?You communicate with Sakakibara? May be you will cooperate with him or you consider them more like a rivals?
I'm not sure how Rizin goes because they don't use unified rule and cage ring. Global standard of MMA uses unified rule and cage ring and we Pancrase is following it but Rizin is different. So they are not competitor with us.
Recently One FC significantly changes their policy regarding weight cut. What your opinion about it?
Instant act and prompt decision are very important.
What is the main reason Japanese fighters fails in UFC in the last couple of years?
Because Japanese fightersdidn't adopt unified rule and cage ring. In Japan, only we Pancrase both but it started two years ago, so Japanese fighters need three more years to adopt it. As it progresses, more Japanese fighters can get in UFC rankings.
Do you planned to stick with UFC Fight Pass live streaming of your events or you want to end it?
Stick with it. 9 events go live from Tokyo on UFC Fight Pass this year.
There is a lot of legendary fighters had fought in Pancrase. Some of them part of the UFC Hall of Fame. May you want to create your own Hall of Fame?
Yes we are planning to create our own Legend of Pancrase hall of fame the end of this year.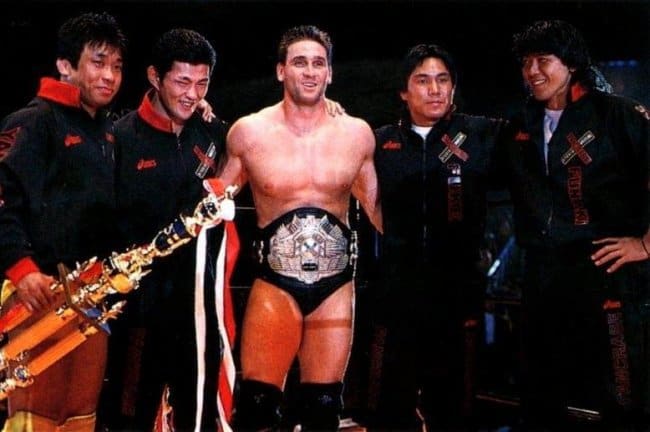 What do you think about the return of Fedor? Can he once again show the greats fights like in Pride?
Fedor is strong fighter. I want to see how he can adopt unified rule and cage ring.
What are your top three favorite fighters in the history of MMA?
Not really.
In conclusion please say couple of words for Russian MMA Fans.
Thanks for interview.You can watch Pancrase live on UFC Fight Pass and enjoy. We are planning TV broadcast in Russia as well. Hope we can start it soon.